Suspended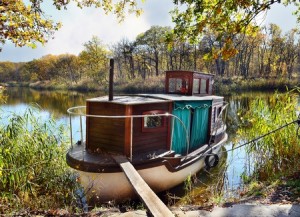 I feel broken. I don't know why this latest diagnosis has given me such a hard kick in the head, but it did. I already have metastatic breast cancer and I will die from it. What does another tumor matter at this point? My GP thinks it's a new primary, but he didn't sound very sure of himself when he said so. He is a very good family physician, but at this point I know more about breast cancer than he does. I'm waiting to hear from him about the expedited oncology consult, where I should be able to have my questions answered.
But for now I just feel broken. Nauseated. Devoid of energy. I walked on the treadmill for a few minutes and I'll do that again in a little while. When it cools off outside I'll go out and sit on the swing. My feelings are not the boss of me.
I feel suspended in a viscous solution. There used to be a commercial on American television for a shampoo. It showed a pearl dropping slowly into the bottle, and not sinking quickly to the bottom. I think it was supposed to give an impression of how thick and luxuriant your hair would feel if you used their product. I feel like the pearl: not floating, not sinking.
It doesn't feel luxurious and it doesn't feel safe. When I was a student my group dynamics class went out on a yacht for a weekend group marathon experience that would take place entirely at sea on the other side of Catalina Island. (California, the 1970s. It wasn't strange for that time and place.) At one point we were all sitting around and the waves were kind of strong. "Close your eyes. Feel yourself being rocked," the professor said. But I misheard and imagined myself being dropped. It was very unpleasant imagining myself dropping, dropping and not reaching bottom. I feel like that today.
Today or tomorrow I'll probably hear from my GP with word about the oncology appointment. It will probably mean going back to the woman I fired. I'd rather not see her, but I don't want to wait for the time it would take to be seen as a new patient by someone else. So I'll go back to her and follow her lead. If she wants an apology, I'll apologize. That doesn't cost anything. At the same time, I'll have my talking points and questions written out and I will not allow her to deter me from them. I'll listen to her politely and I'll insist that she return the favor.
My operational goal for that meeting is to get all the information on this tumor and referrals for all the scans and bloodwork. Depending on how it goes, I may ask her for a referral to a colleague. If we can be polite and respectful with each other, I may not. My personal goal for the meeting is to stay on an even keel emotionally, to be pleasant and professional, to get what I need and not to allow her to belittle me. Eleanor Roosevelt will be my guide: "No one can make you feel inferior without your consent."
I feel broken this evening, but that is just a feeling and feelings are not the boss of me. I can sit with that feeling for a time without changing who I am. In a little while I can walk on the treadmill some more and after that maybe take a glass of lemonade out in the courtyard. I can take care of myself without being "disloyal" to my feelings. I can feel my feelings without doing violence to myself. I am the captain of my ship; I am the captain of my soul.
---
Image copyright: Oleg Nesinov