But wait… there's more!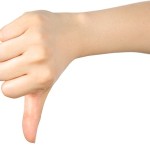 For the last six weeks or so I've been having a lot of pain from a lump under my right arm, my "alien baby". I had a biopsy at the end of last month, and the results were a long time coming. I now have the first result. It's a malignancy, apparently a new primary. I don't know anything else at all.
For the sake of doing things expeditiously, I'm going to see an oncologist, probably the one I fired in fact, to get a new set of scans and so on. Then I'll have more information and I'll be able to decide what to do in terms of whether or not to treat and if so, with what modalities and to what extent.
I don't really feel like writing more just now; I'm pretty upset, which I didn't expect would happen. Stay tuned.
---
Image copyright: Stock Photo