Turbulence Ahead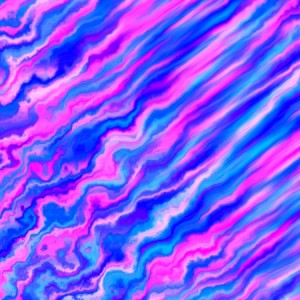 I am so ashamed.
All these years I've been living in a snug little, smug little complacency bubble. At some point in the past decade and more I lost track of the fact that bone mets doesn't stay put. I managed to turn my back on the fact that at some point my cancer would metastasize further. My head knew that my lungs or brain or liver or some other part would one day be colonized by the cancer, but my gut kept that knowledge buried deep.
Oh, I said the right things all along. No, that's not it exactly; it wasn't mere lip service. I always knew that I would die of breast cancer. I wasn't just mouthing words. It's more that there was a huge disconnect between my head and my gut.
Well, that's all over now. As I wrote about three weeks ago, a large, painful swelling had developed under my arm. I saw several doctors and ultimately was referred for a biopsy, which was performed yesterday. The interventional radiologist who did the procedure found a 5 cm solid mass. She wouldn't let me see the screen and she wouldn't answer my questions so I don't know exactly where it was, in the tail of Spence* or the breast proper or an axillary lymph node. She also wouldn't tell me if the edges were defined or not. I was told that the mass is hypoechoic, which would be more common in malignancies than in benign masses.
So, given all that and even though it will be about a week and a half before the path results are in I don't think I'm making too much of a leap to start thinking in terms of progression. Of course, it might be a new primary. That happens, too. And there is still a chance that it's not cancer. Not much of a chance, but even still.
But that's all the factual up-in-my-head side of things. The other side of things is in my gut. I can't seem to stop crying. A friend of mine, someone I've known for years, is in hospice now with liver mets from breast cancer. She badly wants to be able to go home, to die in her own bed in her own room. That's what I want for myself. To die at home, not in an institution.
If I have a new primary, I'm not sure what I'll do. If they offer surgery I may accept it for aesthetic reasons. Being a uni-boober who hates wearing a prosthesis makes fitting clothes hard. I'd rather go flat, I think.
Will I go back on chemo? I don't think so, but I'm not sure. I'll probably agree to a round of scans if the doctors want that, since I haven't had any for a very long time. I've always said I'd revisit my "no more treatment" decision if there is progression to soft organs, and that time may have come. Information will be needed to make a good decision.
All that is in the future. Right now I'm in pain from the lesion itself and from the biopsy. I have the anxiety of waiting for the biopsy results, which won't come before the 8th of July, if then. The next couple of weeks will be a time of living in the present, day by day. Not a bad thing in itself.
---
*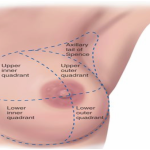 The tail of Spence or axillary tail is the breast tissue that goes up into the axilla (armpit).
Turbulence image copyright: shottythefirst/123RF Stock Photo