What Was Taken, What Remains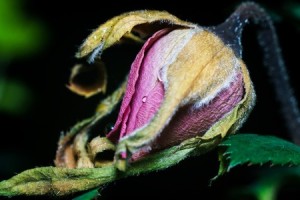 Cancer is a thief, a cowardly thief. A mugger. A highway robber. Cancer waits at the side of the road until you walk by, just going about the business of living, and swoops down to denude you of almost everything. It's an ambush.
What did cancer steal from me?
* my physical integrity
* my independence
* my good health
* my work
* some of my friends
* my freedom of movement
* the joy of making lace with beautiful fine threads
* my immune system
* life without constant pain
* my trust in my mental abilities
* my self-confidence
* my body image
* my physical stamina
* my ability to concentrate
Cancer stripped me and left me wounded at the side of the road.
Sometimes I feel angry about that. I'm not angry today. Today I feel a kind of sad nostalgia for my old life, my old self. I was confident, responsible, a take-charge woman. Today I am hesitant, fearful, dependent. Today I need drugs to function. The California university campus in the 1970s didn't turn me into a druggie; cancer did. I take drugs to manage the pain every day. I take anti-depressant drugs. Sometimes I take anti-anxiety drugs and sometimes I take drugs to help me sleep. Who is this woman I've become?
When I stopped treatment I expected to die very soon after. Several years have passed and I am still alive. Alive, but diminished and slowly losing ground. I'm glad I'm alive. I love life. I am learning to appreciate life and living. Don't you dare say that cancer was a gift or a blessing. It was not. It is not. I am learning to appreciate life and living not because of cancer, but in spite of it. I have known adversity in my life, and cancer is an ongoing adverse event. I am learning to live according to my beliefs in spite of everything cancer throws at me.
What beliefs? Which ones in particular?
* that my life on earth is temporary and eternal life awaits
* that my feelings are not the boss of me
* that love is something you do, not something you feel
* that I am responsible for my actions
* that God created me with all my emotions – and saw that it was good
* that all human beings are equal and equally loved by their Creator
* that I can choose my attitude
* that I am not helpless, not a hostage to circumstance
* that money and status are nice, but are not the most important things
* that I am not in control of most things, but I do have control of myself
* that forgiving others helps me more than them
* that I am very imperfect but I still have the capacity to change
It's all a process. Sometimes I feel like Xena: Warrior Princess and at other times I feel like Anne of Green Gables – sometimes both in the course of an afternoon. That's okay. One of the freedoms that comes with knowing that life will be much shorter than I would have preferred is the freedom to accept and love myself in all my different states. To love myself even when—especially when—I don't fit into a neatly circumscribed box.
Yes, I do feel kind of nostalgic for the woman I used to be and the life I used to live, but it's not a bad feeling. It is a bit like the last verse of the song that Ervin Drake wrote and Frank Sinatra sang:
But now the days are short, I'm in the autumn of my years
And I think of my life as vintage wine
From fine old kegs
From the brim to the dregs
It poured sweet and clear
It was a very good year.
---
Image copyright: Nicholas Piccillo