Why I Lied to My Doctor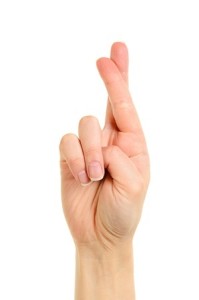 Even people who are generally honest and trustworthy may lie on occasion. Maybe they want to avoid something unpleasant: Sorry, boss. There was a road accident and that's why I'm late. (I overslept.) I wish I could go to the collectibles exhibition, but I have the most awful headache. (Nothing bores me more than other people's hobbies.)
Sometimes people lie to make it easier to get something they want: Excuse me for staring at you, but I'm a photographer and you have the most striking facial structure. (I want to sleep with you.) One golden ager's ticket please. (I won't qualify for five more years, but why not get a discount if I can?) And so on. These are lies that people tell to get some kind of benefit.
But even people who lie habitually, unless they have mental health issues, will not usually tell a lie to their own detriment. What would be the point of that?
So why do so many people lie to their doctors when the doctor needs accurate information to diagnose and treat them? I'm not talking about drug seekers or disability fraudsters. Those lies are clearly being told in order to get something they want.  No, I'm talking about the generally honest person who is not scrupulously honest with their own doctor. Yes, I'm taking the medicine exactly as you prescribed it. (When I remember.) I don't know why I gained weight; I'm following the diet sheet, but it's just not working. (I cut back a little bit.) I exercise regularly. (I went to the gym last week and I'm planning to go again soon.)
Conflict
I can't speak for all those other people, so I'll just talk about why I lied to my oncologist. It has to do with conflict.
Conflict can be divided into three types. Approach-approach conflicts are choices between two good alternatives. Do you want to travel to the mountains or the seaside? We choose the one that is most attractive. In approach-avoidance conflicts, a single decision has both positive and negative consequences. We are offering you a new position with more seniority and higher pay, but you will have to relocate to another region. Decisions involving approach-avoidance conflict are often stressful. The final decision will usually depend on whether the positive or negative aspects are stronger.
The third type is called avoidance-avoidance. Here we have to make a decision between two undesirable alternatives, and this can be very stressful. An extreme example was seen during World War II when mothers were sometimes forced to choose which one of their children would be killed. A banal example would be having a list of unpleasant chores to accomplish and choosing which one to undertake.
So I lied.
Back to me and my oncologist. We never had a very good relationship. She had certain ideas about me that were not accurate, and I'm sure I had some wrong ideas about her, too. She can be quite forceful and even controlling, and I tend to avoid conflict even to the point of capitulating and going off later to brood and grind my teeth in frustration.
Given this dynamic, it should not be surprising that at times I would be faced with an avoidance-avoidance conflict. I could answer her question (or ask my own question) honestly and receive a scolding, or I could lie and avoid the scolding with the consequence that my doctor would make treatment decisions based on inaccurate data. After a few years, I found that the prospect of a scolding caused me more discomfort than the inner dissonance of lying did, so I tried to tell her what I thought she wanted to hear. Obviously, this was not a wise decision.
It was still a stressful situation. It eventually became stressful enough to contribute to my decision to stop seeing her (but was not the only factor). I haven't been to a new oncologist yet, but I'm not going to try to blame that on the unpleasantness of this first relationship. As it happens, I've found that my general stress level is lower without frequent checkups and scans, and I have decided not to have any treatment other than pain management at this point. If and when that changes, I will look for an oncologist who will be a better match, and I will do my best to be appropriately open with her.
---
Image copyright: 123RF Stock Photo