Reaching Deep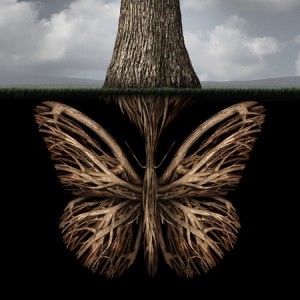 Today isn't really a good day, physically. I'm very tired and ache-y. It was beyond me to get up and get dressed so I spend the day in a housecoat and house shoes, not moving much more than from bed to kitchen to make some tea, over to the computer to drink the tea, and then back to bed.
I was at the computer early this afternoon when I saw a man-shaped shadow go past the window. Then it went by again. I felt very, very annoyed. What is some stranger doing parading back and forth in front of my window inside the locked gates?
Out I go, and I see a young man, probably in his twenties, much taller than me, much stronger than me, chinning himself up the metal gate. He had a very big screwdriver in his hand.
"Allo! Who are you and what are you doing here?"
"…"
"Get down and come over here."
He did – I was very surprised! I asked him his name, what he was doing, why he climbed over the fence, and what he was doing with the screwdriver.
He answered all my questions. Probably not truthfully, but that's okay. One of the things he said was that he thought the compound was vacant. I pointed out to him that it's not. Finally, I told him to say he's sorry and to promise not to come in here anymore. (I smiled as I said it, as though we were playing a game.) He did. Then I told him he could go. "No, I'm not opening the gate for you, you can leave the way you came in." I watched him climb out, stood there a little longer in case he felt like getting smart, and went back in to sit down, exhausted. Exhausted, but feeling powerful.
My power is not in my muscles and sinews. It's not in the strength of my voice. (I didn't raise my voice at all during the encounter.) It's not in my vocabulary or my knowledge or skill. My power is simply there. Or here, rather. Not in me, but a part of me, available whenever I access it. I can tap my power just like I tap my emotions or my spirituality.
Maybe that doesn't sound earthshaking to most people, but to me it's an important revelation. As my body becomes less and less reliable, it is more and more important to me that my essential being, that thing that is me, remains undiminished. Today I learned more about myself and I like what I discovered.
---
Image copyright: 123RF Stock Photo