Mr. Smith in Fantasyland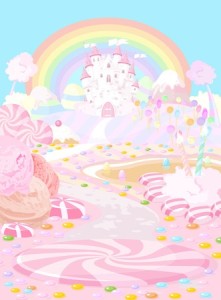 The breast cancer blogosphere has been abuzz with responses to a blog at the BMJ  (formerly British Medical Journal) by Richard Smith: "Dying of cancer is the best death". According to Wikipedia Smith, a former editor of BMJ, is "a medical doctor, editor and businessman".
There is a lot of silliness in this article. For example, he contrasts dying of cancer to dying of organ failure, which, he says, "will have you far too much in hospital and in the hands of doctors." As opposed to cancer?
His last two paragraphs are the silliest, especially the part where he calls for an end to "wasting billions" on searching for a cure.
So death from cancer is the best, the closest to the death that Buñuel wanted and had. You can say goodbye, reflect on your life, leave last messages, perhaps visit special places for a last time, listen to favourite pieces of music, read loved poems, and prepare, according to your beliefs, to meet your maker or enjoy eternal oblivion.

This is, I recognise, a romantic view of dying, but it is achievable with love, morphine, and whisky. But stay away from overambitious oncologists, and let's stop wasting billions trying to cure cancer, potentially leaving us to die a much more horrible death.
The most charitable assumption I can make is that Smith has spent more of his life as an editor and a businessman than as a medical doctor. I find it difficult to believe that he has ever seen a person dying of cancer in their last months and weeks. I find his argument so silly, in fact, that I don't feel like discussing it point by point. Instead, I'd like to share a bit about how dying from cancer feels to me by linking to some older posts.
I began to think about that boarding pass, and realized it isn't the best analogy. You only receive a boarding pass after your flight is reserved and your seat is confirmed. The time and the date are set.

That's not the case for us metsers. We know we're going, we know the flight, but we don't know the day and time. We're on standby, waiting to find out exactly which flight is ours.
My life has become small, limited. I am usually not depressed, but the way I live might look like depression because of the fatigue, the side effects of pain medication and the very limited scope of my activities. My life today is so far from the active life I once led. Barely recognizable, in fact.
It's not death, it's the dying.
I'm fine with dying. I have very strong beliefs and death doesn't frighten me. I'm even looking forward to "seeing" some dearly loved people who have died before me. But that whole "dying" thing – the weeks (months?) before death? No. Do not want.
There are more; just put the word "death" into the search box in the right sidebar. Spoiler alert: you won't find "love, morphine and whiskey" in there at all.
---
Image Copyright: dazdraperma / 123RF Stock Photo