Goodbye 2014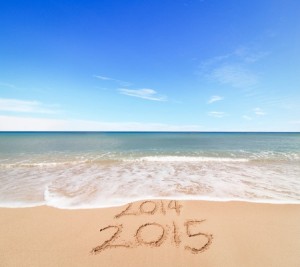 It's been a very difficult year for me. All those friends who died, first of all. In addition, the pain (I rebel at calling it "my" pain) increased and my resilience decreased to the point that in March I finally accepted narcotics for pain relief. I am glad I did, even though it was a very difficult decision and at the time felt like a defeat.
On the other hand, my treadmill Dorphina (named for our friends the endorphins) came into my life in August and my life changed for the better. At the beginning my balance issues, muscle weakness and general debility kept me from being able to use her for more than a couple of minutes at a time and that at a snail's pace. By now, on a good day I can go at quite a brisk walking pace for an hour or more! The benefits have been remarkable, physical and emotional. Dorphina just may have been the high point of my year.
No end of the year post would be complete without a few bloggy statistics, of course. During 2014 Telling Knots was viewed some 38,000 times by people in 98 different countries. The most viewed post was "One Weekend, Four Deaths" that was published on May 19th and has been read by over 1,600 people. The most commented post was "Dead Woman Walking" from February 28th.
Yes, death has been a persistent theme this year, but so has the hope of new beginnings. My biggest hope going into 2015 is that we will see more money going into focused research into the causes and epidemiology of breast cancer and into why 30% of us end up with metastasis but 70% do not. More work on improved treatment and even cures.
I'd like to see more physician receptiveness to informed and intelligent patient involvement and more patients taking an informed and active role in their treatment. I'd like to see free (in terms of both accessibility and payment) access to medical records by patients and their treatment team. For that matter, I'd like to see everyone who provides our care communicating with everyone else: a real team, in other words.
More than anything, I'd like to see an end to breast cancer deaths.
If my tears could water the ground
and nourish the seed that sprouts
and grow the plant that bears fruit
this wouldn't happen any more.
The ugly growth of metastasis would be no more.
The doctors would no longer say, "We did our best; we'll keep you comfortable."
There would be treatment.
There would be prevention.
There would be hope in this world;
not only in the next.
---
(Image copyright:
/ 123RF Stock Photo
)