Two Decades and More with Mets by Stephanie Sugars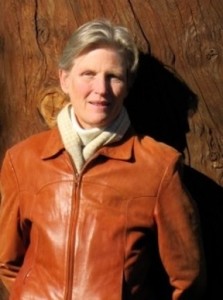 Pinktober is as alien to me as shopping malls, sporting events, politics and television.
I just don't go there, just don't do that.
I have gone to the local oncology center weekly for over a decade and come to expect the seasonal onslaught of pink promotions. But most of what I've learned about Pinktober has been from others living with metastatic breast cancer; Breast Cancer Action; the film Pink Ribbons, Inc.; and other critics.
I haven't been pinkified, but advanced breast cancer has transformed every aspect of my life during the past 20+ years.
I've lived, not according to the stereotypic breast cancer survivors' script, but as a statistical outlier following her own healing quest. My healing allies are legion and include Commonweal's Cancer Help Program; complementary and alternative healers; supportive family and friends; and my beloved oncologist of twenty-one years. I share my story here here and here.
In 1991 when I was diagnosed with bi-lateral breast cancer, San Francisco Bay Area's counter-culture was exploding with cancer activists who were more critical of lack of progress in prevention, cure and treatment options than of pink ribbons. Many of us had been active in the feminist health, LGBT, AIDS, alternative medicine, hospice and other grassroots movements. Rather than expecting large non-profits, government, business or research institutions to fix things for us – we picked up our familiar tools and sought to become the change we wished to see in the world and in our own lives.
Cancer is not only a medical event, but affects our personal, interpersonal, social, environmental and global lives. Few of us counter-culture folks could step entirely outside the medical world. But, by the time I was diagnosed, I knew many people with cancer who had successfully engaged complementary and alternative methods for cure, improved quality-of-life or dramatically extended lifetimes. Having witnessed their healing quests, I could better imagine my own and how to live fully and wholly even in a diseased body.
Before being diagnosed with breast cancer, I'd engaged alternative medicine for many years to live well with my rare genetic disorder. (3) It was natural for me to adapt and adopt healing modalities for my next great challenge – advanced breast cancer.
More troubling for me is how and when to engage conventional medical treatment. I've medical MTSD (mid-traumatic stress disorder) that flares in intense medical situations. Medical intervention (or as my friend says, breaking and entering) leaves me picking up my psychic pieces.
Also shattering are the deaths of many loved ones. Because I've lived in Cancerland for so long, I've become a designated guide to the newly diagnosed and those hoping for longer survival. Many have recovered or live long and well with their diagnoses. And many have died. While I wish I could write the definitive cancer survival guidebook, the causes for my anomalous survival remains secret even to me!
I'm left with survivor's guilt; a compassionate commitment to continue extending myself; and intense grief. Fortunately, I've found that connections continue beyond death. And I've found solace in spiritual teachings/practices; creative self-expression; nature; and the grief work of soul activist Francis Weller. (4)
My cancer journey has taken me far beyond the boundaries of mind, culture and medical parlance.
May my story inspire you to follow your own personal path into the unknown. There is no one right way, pink or other, to do cancer. Yet we can and do transform one another through true, good and beautiful stories that we share with one another. Thank you for reading mine.
References:
1. TELOS – The End of Life Conversation Series. What do I have to offer before I leave my body? Stephanie Sugars in conversation with Michael Lerner http://tns.commonweal.org/event-series/end-of-life-conversations
2. Community Voices: Stories of Survival by Smart Patients – Stephanie Sugars https://www.youtube.com/watch?v=tnpA4CbmJxQ
3. My other family – Peutz-Jeghers people by Stephanie Sugars http://peutz-jeghersnews.blogspot.com/2012/05/my-other-family-peutz-jeghers-people.html
4. Entering the Healing Ground: Grief, Ritual and the Soul of the World by Francis Weller http://www.francisweller.net/
---
About Stephanie:  Stephanie Sugars has outlived her prognosis with advanced breast cancer by integrating conventional and CAM (complementary and alternative medicine). Lacking the usual supports of partner and offspring, a vibrant Circle of Care has formed to support her in life and through to death. Her greatest wish is to be of use and used up. Visit her blog at www.mylifeline.org/stephaniesugars.
Project Occupy Pinktober: Throughout the month of October 2014, I am bringing guest posts from people who have been touched by metastatic breast cancer. Breast cancer is not pink and fluffy; it is a killer disease. This is not about saving breasts; it's about saving lives. Thirty percent of everyone who gets breast cancer will develop metastasis. There is no cure. The goal of treatment is merely to prolong life and reduce suffering. We deserve better. Please like and share these posts to spread the word. Thank you, Knot Telling.