"Stage IV became my obsession" by Susanne Kraus-Dahlgren, Part II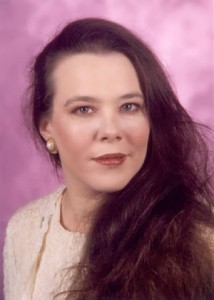 Part I is here.
I joined groups for metastatic breast cancer, overflowing with positive pink attitude, as I started to adjust to a different way of thinking, maybe it wasn't curable, per se, but it was manageable. A chronic condition, like diabetes. I'd be fine. I could manage this. The trick was staying confident and pink.
Then I started seeing it. The announcements. People I'd interacted with not that long ago passing away. They died from stage IV breast cancer. Treatments stopped working. People would post about progression, being stable for years and then finally, the drugs stop working. Progression. Time to try another drug, and another, and another, and then finally there's no more left to try.
Posts from women who were suffering such a drastic loss in quality of life from the side effects of the very drugs that were supposed to prolong their life, and they had to choose between quality of time and quantity of time. They were going to die and there was no longer any way to stop it. There were women younger than me, in their twenties, in their thirties, running out of treatment.
They were women who did everything right, according to October. They found a lump, they went in, they had aggressive surgery and treatment, and it still came back. It came back in their bones, it came back in their brain, it came back in their liver and their lungs. There was no family history in many of these cases. There are men who find a lump and don't even realize that it's breast cancer, that men can get breast cancer. It's marketed as a women's disease.  By the time many of these men see a doctor, they're stage III and IV.
And the women who did everything right, how could these women still be getting metastatic disease when they did everything we're taught to do in October? How could they be dying a full decade before we're supposed to be beginning breast cancer screening? How could they be dying of breast cancer at all? It's supposed to be a treatable cancer. Pink for the cure. Where was all that money going?
I can tell you where two percent of it went. Two percent to research and treatment for metastatic breast cancer. Amid all the pink, amid all the buzzwords of October, the stage that kills women and men at a rate that hasn't seen any decrease or change, that stage is ignored. There's no hope in Stage IV, no cute slogans for metastatic breast cancer. There's no cure. There's no chance of being cancer-free. And it will get all of us sooner or later.
Stage IV became my obsession. Education against the pinkwashing, the promise of a cure, the hype and hyperbole. It doesn't exist. We need funding, we need awareness. There's awareness for breast cancer, now we need awareness for metastatic breast cancer. It was written out of the program, thrown under the bus, and hushed up at survivor workshops. It's scary. Metastatic disease is scary. And there's no profit in fear.
Don't buy into the pink campaigns and buzzwords of October. Think twice before participating in a Komen foundation walk. Where is the money going? What kind of dialogue are they promoting? Where is Stage IV being represented? They're building an empire on the backs of the dead, without acknowledging the reality of the disease.
I am now 40 years old. I am now old enough to begin breast cancer screening. I am now in the age bracket for the propaganda of October. And I am already dying from Metastatic Breast Cancer. I'm strong, I'm healthy, I'm dying. And I'm going to run out of treatments eventually, or the treatments I have will destroy my health in exchange. We need to drop the age line for breast cancer screening. We need to make it known that programs will take on a woman with a lump even if she's not in their target age. We need more funding and donations going to organizations like Metavivor.org or MBCN.org, where the money goes into research and treatment options for metastatic breast cancer specifically.
We can't talk about a cure and pinkwash everything while 40,000 women and men each year in the United States die from breast cancer, and that number has held steady even with the increase of breast cancer awareness.  Something has to change, and that change has to begin with metastatic breast cancer awareness and make it a part of the October conversation, a big part. Don't ignore Stage IV.
---
About Susanne: A writer and retired nursing aide, Susanne was diagnosed with breast cancer, Stage IV from the start, in November of 2013 at age 39. Since then, she has become involved in MBC awareness, using her ability as a writer to draw attention to the cause. She currently lives with her wife and their three cats in Lincoln, Nebraska. Her blog is Metathriving.
Project Occupy Pinktober: Throughout the month of October 2014, I am bringing guest posts from people who have been touched by metastatic breast cancer. Breast cancer is not pink and fluffy; it is a killer disease. This is not about saving breasts; it's about saving lives. Thirty percent of everyone who gets breast cancer will develop metastasis. There is no cure. The goal of treatment is merely to prolong life and reduce suffering. We deserve better. Please like and share these posts to spread the word. Thank you, Knot Telling.