She Really Said That by Kimberly Lechleitner Dafforn
Project Occupy Pinktober: Throughout the month of October 2014, I am bringing guest posts from people who have been touched by metastatic breast cancer. Breast cancer is not pink and fluffy; it is a killer disease. This is not about saving breasts; it's about saving lives. Thirty percent of everyone who gets breast cancer will develop metastasis. There is no cure. The goal of treatment is merely to prolong life and reduce suffering. We deserve better. Please like and share these posts to spread the word. Thank you, Knot Telling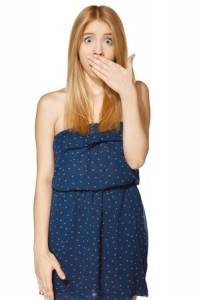 Yesterday, someone told me that I don't have cancer. In her opinion, I only have a small back problem. Why does she think this? Because I have not had chemo, hair loss, weight loss or a mastectomy. She never saw me during the 5 months I was off work and wheelchair bound due to the cancer in my spine. So in her eyes, I don't have cancer. She said this to me with a lot of anger
I should be fuming mad at her for this. I should have told her that she knows nothing about living with stage IV (metastatic) breast cancer. I should have asked her if she needed a copy of my pathology report from the oncologist's office. I should have gathered together information about cancer and placed it on her desk. I should have gone to the boss and told them how she was bullying me.
But I did not do that. I was hurt, but so was she. You see, her sister has recently been diagnosed with an inoperable cancer that is wedged between her heart and lung. Her sister's prognosis is not very good. Her sister has had chemo and is starting to lose her hair. So she sees her sister's pain as what cancer is all about. Right now she sees her sister not eating much and losing weight. She sees her sister losing her hair. She sees her sister dying…
And she sees me LIVING…
She is angry. Not because I am living, but because her sister is dying. She is angry because she hopes her sister could live with the disease as long as I have lived with mine. She is angry because she doesn't think I will die from this disease because my outside shell doesn't show signs of the disease. Yet her sister is struggling with the side effects of chemo. She is angry because there are so many unknowns.
Should she have said this to me? Probably not. But she needed to vent. And I listened and told her I understand. I can see where she is coming from. It is similar to those of us that live longer than expected asking ourselves "Why have I lived while my friends have died?" It is inexplicable.
Cancer brings out the worst in some people and the best in others so I won't dwell on her anger. I will offer her my prayers because she needs them right now. And I will continue to educate people on the many facets of cancer.
---
About Kimberly: "I was diagnosed with metastatic breast cancer on December 30, 2006 at the age of 38. I am here to tell you that there is hope because every day I live is another day for research towards another treatment or even a cure."
Image copyright: paffy / 123RF Stock Photo