On Standby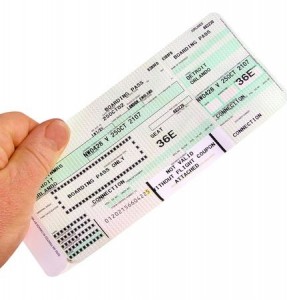 "We all have to go sometime."
"Yes, but some of us already have our boarding pass." 
That used to be my snappy comeback when healthy people tried to compare the natural end of their lives to the probability of an untimely end to mine. I stopped saying it for a few reasons. It was unkind of me. People who say that sort of thing are sincere. They may not understand the gravity of metastatic breast cancer, or maybe they are trying to be positive and cheer me up. In any case, I decided to stop being rude to them. (At least the first time…)
I began to think about that boarding pass, and realized it isn't the best analogy. You only receive a boarding pass after your flight is reserved and your seat is confirmed. The time and the date are set.
That's not the case for us metsers. We know we're going, we know the flight, but we don't know the day and time. We're on standby, waiting to find out exactly which flight is ours.
There are as many ways to wait as there are people. Some people sigh and moan and keep checking their watch. Others pick up a book, a magazine, or a mobile device and find a way to amuse themselves. Some people wander around, looking for something interesting to do or go and have a drink or a coffee and pick up a conversation with a stranger. Some sleep the time away.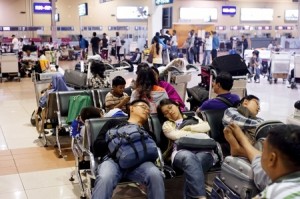 Having BC mets, I decided, is like being on standby. You need to be ready to go at any time, but it might be a long wait. This is not a theoretical departure; it has been booked. It's up to us, however, how we are going to live the waiting.
I've written about how physical exercise greatly improved my quality of life. I decided that I also wanted to do something systematic to exercise my cognitive function. I decided to take a distance learning course. I chose a topic that is already pretty familiar to me, but that I haven't studied in a systematic fashion for many, many years. I chose a framework that is flexible enough to accommodate the vicissitudes of my health and stamina, but still structured enough that I have to send in essays and be responsible to a tutor. I've paid my tuition and I'm eager to receive my books and study guide in the next couple of weeks.
The point of this post, I think, is that even when our world becomes very small and our options become very limited, we still can make some choices. The very last choice left to us is our attitude. I often quote Victor Frankl's words in Man's Search for Meaning: "Everything can be taken from a man but one thing: the last of the human freedoms—to choose one's attitude in any given set of circumstances, to choose one's own way." 
Photo credits: Boarding pass – Copyright: puma / 123RF Stock Photo; Airport lounge – Copyright: tykhyi / 123RF Stock Photo. All photos used with permission.
Remember – October is coming! If you have been touched by metastatic breast cancer or are close to someone who has been, you are invited to write a guest post for publication in October. Details here.