Lemonade: A neuropathy kitchen ballet in one act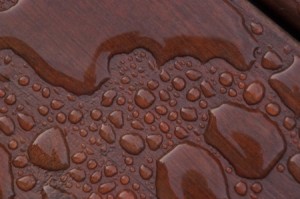 Hot day in July, time to make lemonade. Sugar, lemon juice and a little hot water are already mixed up in the bottle. All that remains is to pour the cold water through the funnel and fill the bottle. Pouring from a Brita water-filter pitcher into the funnel. Left hand somehow loses grip on the funnel. Right hand somehow flips off the top of the Brita pitcher. Water, water of blessing, water of life, cold wet water flows over the kitchen counter, over me, onto the floor, onto the other counter, onto the floor of the next room.
I had no idea how much area a liter of water can actually cover.
Then comes the cleaning up part. My balance isn't great today, but I need to make a choice: toss the floor cloth down and sort of skate around on it to sop up the water? Get down on my hands and knees (which means getting up again) to clean it up?
I start with the skating method, lose my balance (not a huge surprise) and fall over into the water. Nice and refreshing on this hot summer's day. Since I'm down there anyway, I stay down and finish the clean up. Finally I crawl over to the bed and use it to hoist myself back up.
Cool – I did floor exercises today.
(This post appeared in almost identical form on my Facebook page. It made people smile, so I decided to post it here, too.)