One Weekend, Four Deaths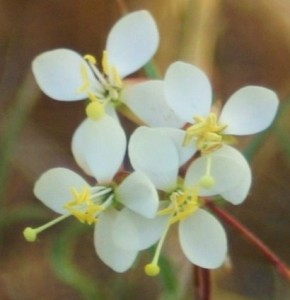 Jude Calligros.
Victoria Ford.
Kristi Frazier.
Jaime Spring.
These ladies, four of my sisters in mets, died this weekend. As hard as I try not to make their deaths about me, it feels like it is about me. That thing that killed them is going to kill me – that's one thought. Another thought is that they are done; they can rest now. And then I feel a little jealous.
It is easy to get caught up in causes and to write angry Facebook posts about the paucity of research into metastatic breast cancer. It is easy to make fun of Pinktober and to denounce the trivialization of breast cancer in the media. It is even easy to make wryly humorous remarks about playing the cancer card.
All that is easy and it's distracting. It distracts me from pain and fatigue, opportunistic infection and the harsh reality of the disease that killed Vicki and Kristi and Jaime and Jude and is on its way to kill so many more. But then someone dies, and the distraction becomes worthless.
Every time one of my sisters in mets dies I think of my other sisters and brothers. I wonder which of us will be next, and I wonder when my turn will come. I wonder what will take me, which organ will fail. Will it hurt very much? Will I be aware that I'm dying? Will I be alone? Will I be missed? Will I leave something lasting behind when I go?
Yes, very self-centered. But that's how it is for me. I cannot take in a death from metastatic breath cancer except through the filter of my own death. I cannot read about metastatic breast cancer except through the lenses of my own disease.
The deaths of these four ladies is a glimpse into my future. Even so, until that future becomes my present I can choose how to live, and I choose to live as well as I can until the moment comes when I will die as well as I can.